Québec 511 Mobile App
Travel safely and effectively with the Québec 511 mobile app
This mobile app puts a variety of information at your fingertips, such as:
roadwork and hindrances (location, nature, schedule, duration);
traffic conditions;
winter road conditions (roadway and visibility conditions);
images from traffic cameras (major Québec regions and border crossings);
current events on the road network (accidents, floods, etc.);
availability and schedules of ferry services;
wait time at border crossings;
location of rest areas and villages-relais, along with the services offered;
location of photo radars and red lights cameras;
prohibited access to trucks and weight limits;
information on federal bridges.
In addition, enabling alerts allows you to receive notifications about current warnings, new roadworks and general messages.
The Québec 511 mobile app is available for iOS and Android devices, and can be downloaded free of charge at the App Store and Google Play online stores.
Users of other smart devices can use the Québec 511 mobile site.
App Overview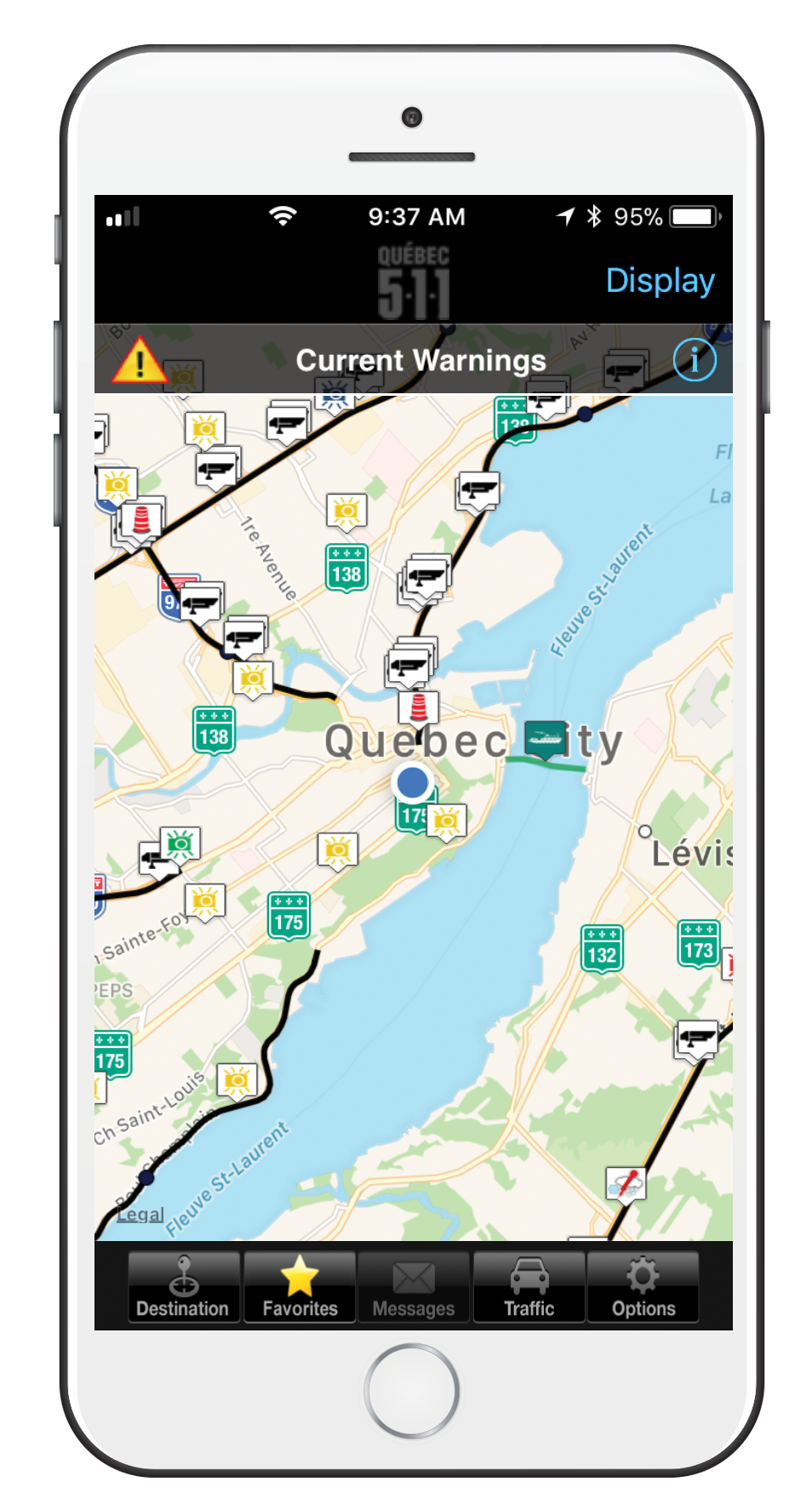 iOS
Android
Québec 511 Mobile App User Guide
We invite you to share your comments by writing to quebec511@quebec511.info.